Popular models now available through world's leading High-Service distributor following global deal
Taastrup, Denmark, October 2019…Danisense, the leader in high-accuracy current transducers for demanding applications, has signed a global agreement with Digi-Key, the leading high service distributor which is now stocking seventeen of Danisense's most popular models plus accessories.
Included on the Digi-Key linecard are current transducers that span 50 – 2000A. All are based on Danisense's innovative closed loop, flux gate sensor technology, which results in highly-accurate, stable and repeatable measurement. The products are made in Danisense's vertically-integrated Danish facility and enjoy a reputation for high reliability and quality.
Comments Loic Moreau, Sales & Marketing Director, Danisense A/S: "We are delighted that Digi-Key – one of the world's leading distributors – has decided to stock our most popular current transducers in its portfolio. We believe that Digi-Key's global penetration into key automotive, renewables and industrial sectors will help drive our business forward."
Added Shawn Martinsen, Product Manager – Sensor Technology
 "Danisense will help to expand Digi-Key's broad portfolio of high accuracy current transducers for applications like e-mobility, power converters, oscilloscopes, multimeters, medical equipment, battery storage, and much more, to service the needs of our ever growing global customer base."
For more information about Danisense products available through Digi-Key, visit their Supplier Center page on the Digi-Key website.
DANISENSE: Precision – Innovation
By combining complex magnetic performance with advanced electronics Danisense provides efficient and precise solutions that match the requirements of worldwide customers in demanding industries. Danisense was founded in 2012 and today is based in Denmark and Japan. The company's founders and key employees are highly-experienced and possess specialized knowledge about high precision current transducers, enabling Danisense to create solutions that enable its customers to quickly and easy measure AC and DC currents with accuracies down to 1ppm. Its products are of the highest quality and have an extremely flat frequency response and outstanding DC stability.
About Digi-Key Electronics
Digi-Key Electronics, headquartered in Thief River Falls, Minn., USA, is an authorized global, full-service distributor of electronic components, offering more than 9 million products, with over 1.7 million in stock and available for immediate shipment, from over 800 quality name-brand manufacturers. Digi-Key also offers a wide variety of online resources such as EDA and design tools, datasheets, reference designs, instructional articles and videos, multimedia libraries, and much more. Technical support is available 24/7 via email, phone and webchat. Additional information and access to Digi-Key's broad product offering can be found by visiting www.digikey.com.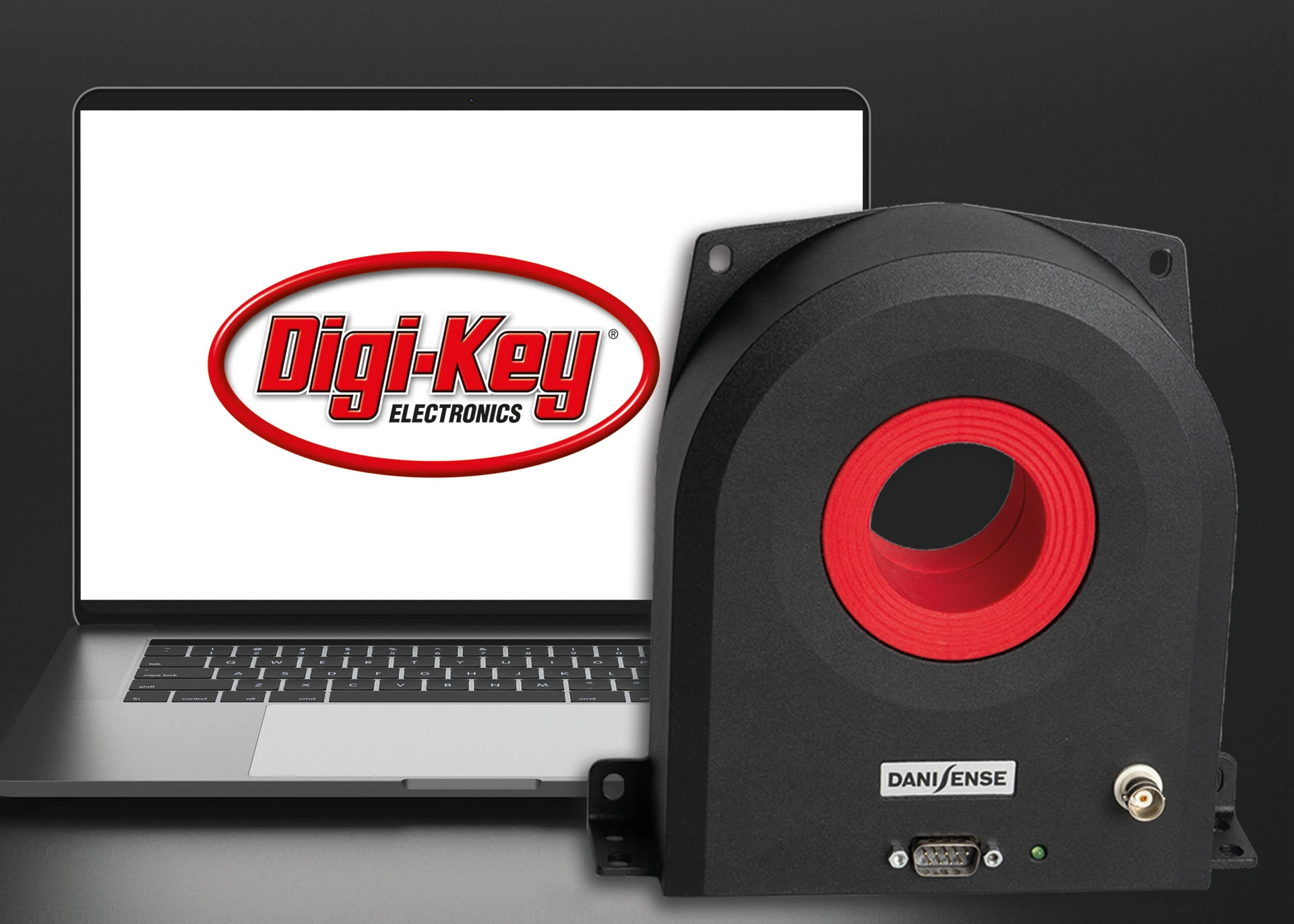 For more information please contact:
Loic Moreau
Sales & Marketing Director, Danisense A/S
Tel: +41 78 704 29 67
E-mail: lmo@danisense.com
Website : www.danisense.com
Or Agency:
Nick Foot
Director, BWW Communications
Tel: +44 1491 636393
E-mail: nick.foot@bwwcomms.com